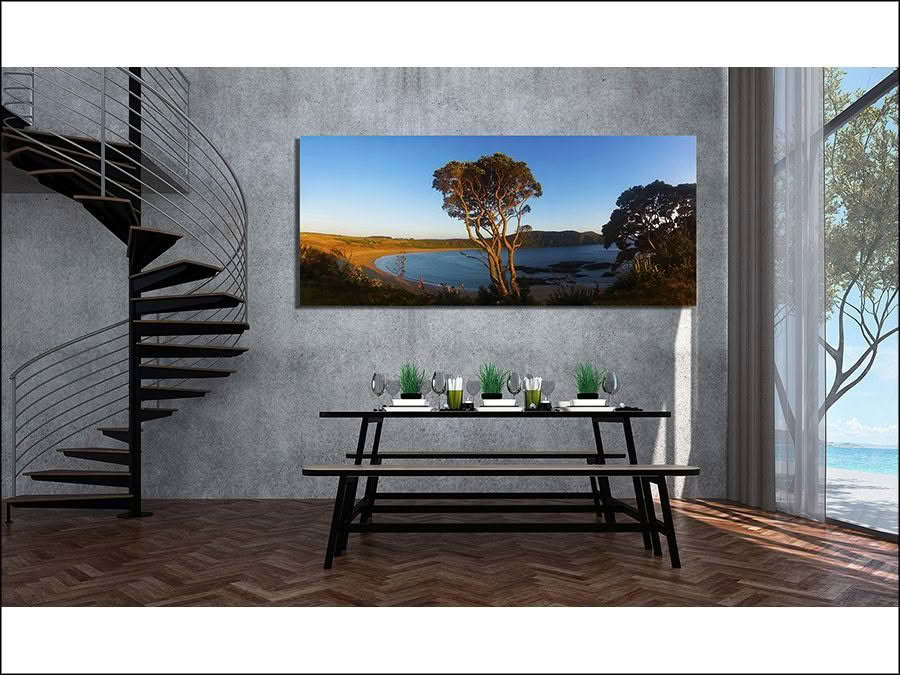 Matai Bay
Matai Bay really is one of the gems of the Far North. Having been far too many years since I had been to the Karikari Peninsula I was thrilled to settle in for a good while and re-discover some of the amazing scenes in this beautiful part of Northland. I was very pleased to find that Matai Bay was almost exactly as I remembered it and not too much had changed.
Bliss
I was looking for an alternative viewpoint to shoot Totaranui Beach from when I decided to wade out into the water and capture a very simple composition of the calm sea and the beautiful dusk light. I absolutely loved the resulting photograph for it's simplicity and decided to call it Bliss because of the simple joy and peacefulness it portrays.
Ohau
As dawn was approaching I decided to head to Lake Ohau and what followed was simply awesome. The day revealed itself to be an absolutely clear and crisp morning with stunning mid-winter light falling over the mountains all around. Near Lake Ohau I found a number of scenes that allowed me to capture a perspective of the landscape that I like a lot.