Kuaotunu Dawn
Kuaotunu is one of my favorite beaches on the Coromandel Peninsula and I was especially lucky on this particular morning to be met with stunning dawn light and a full moon out on the horizon. After shooting a few different perspectives I was drawn to the strong composition offered by these trees on the rocky end of the beach.
Bliss
I was looking for an alternative viewpoint to shoot Totaranui Beach from when I decided to wade out into the water and capture a very simple composition of the calm sea and the beautiful dusk light. I absolutely loved the resulting photograph for it's simplicity and decided to call it Bliss because of the simple joy and peacefulness it portrays.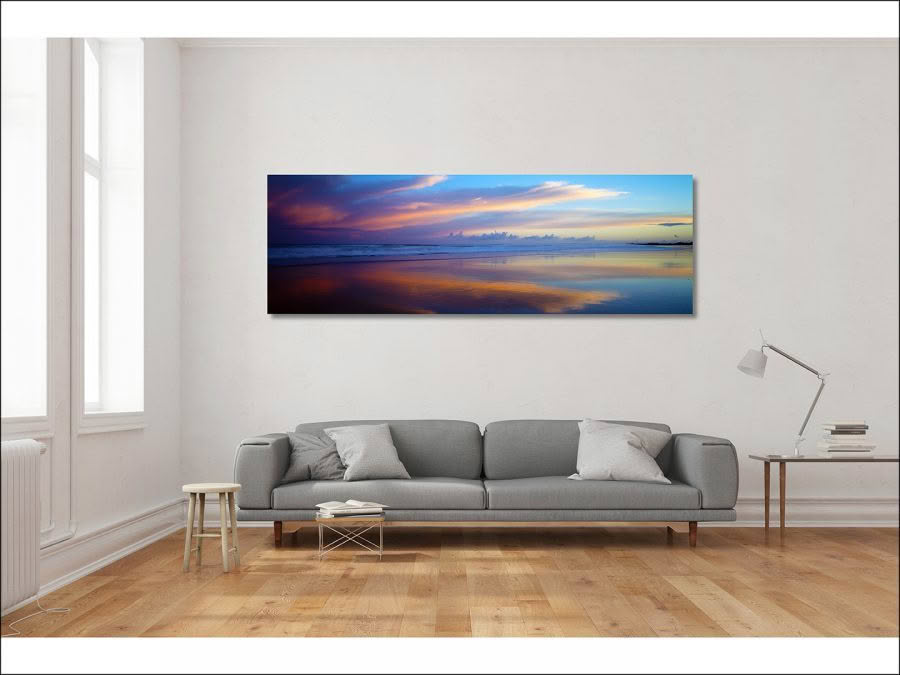 Reflected Glory
Waking early at the tiny settlement of Ahipara I made my way to the beach where I was captivated by the low tide reflections. This beach sits right at the base of Ninety Mile Beach, which is known for its long rugged coastline and a favorite for tourists who are able to experience driving coaches along parts of it.